Cover | Editorial Board | Editorial | Contents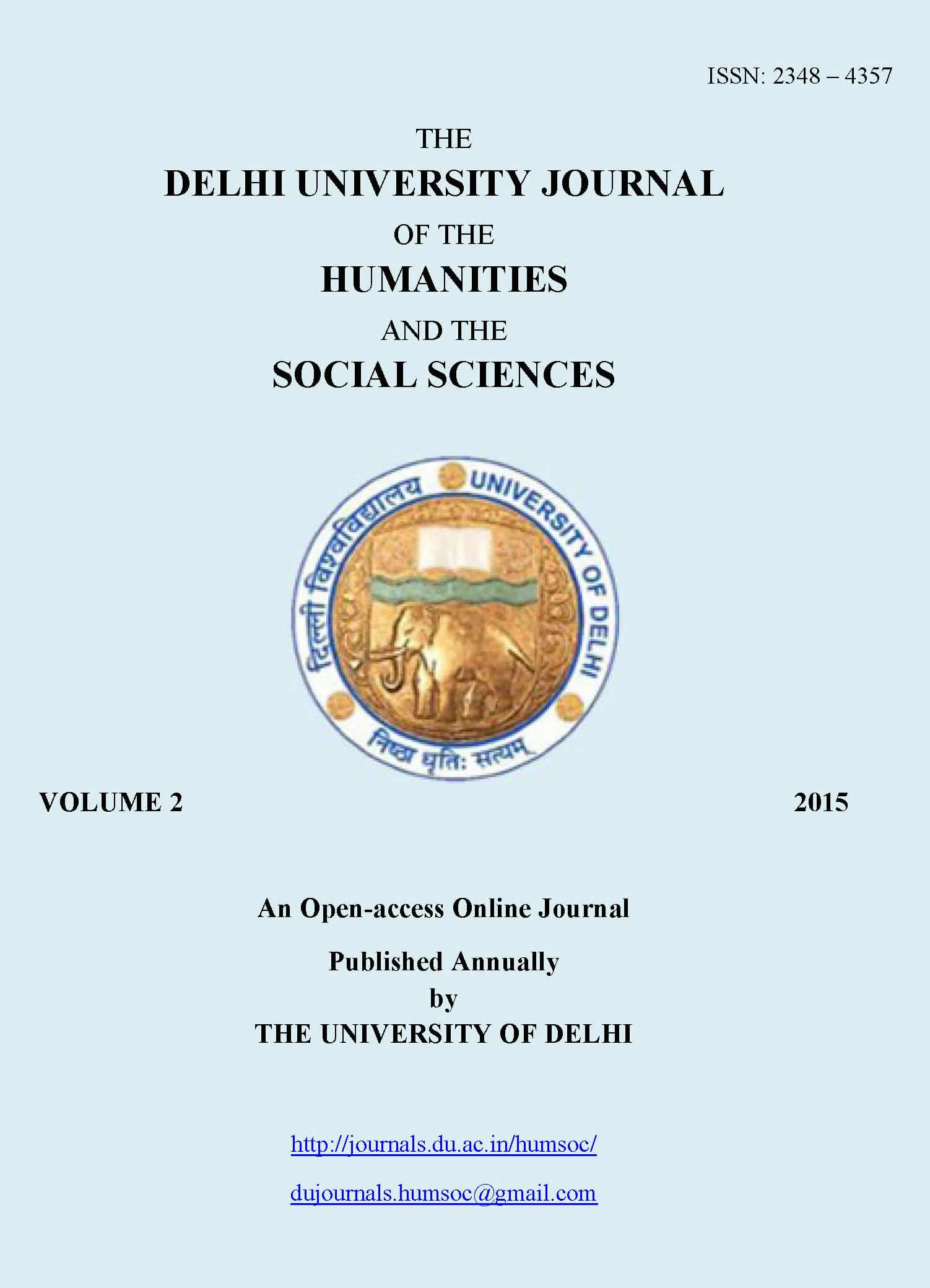 ---

EDITORIAL BOARD

Editor
Harish Trivedi
University of Delhi

Editorial Advisory Board

Arindam Chakrabarti: Philosophy
University of Hawaii

Dipesh Chakrabarty: History
University of Chicago

Veena Das: Sociology
Johns Hopkins University

Sudhir Kakar: Psychology
University of Cologne/University of Goa

Sheldon Pollock: Sanskrit
Columbia University

Rupert Snell: Hindi
University of Texas at Austin

Robert J. C. Young: English
University of Oxford/New York University
---
At a minimal level, this second issue of our journal serves to break the jinx on periodicals which never went beyond the well-intended promise of the first issue. We cannot claim that running this journal has got appreciably easier but perhaps a momentum of some sort is discernible.
The contributors to this issue range from China to the USA, encompassing in between not only different locations in India but also Pakistan and Bangladesh. Once again, we have sought to showcase in particular the research of younger scholars, especially from our part of the world. The themes range from The Mahabharata (addressed here in an article as well as a book review) and some ancient imperial transactions between India and China to the biographical representations of a medieval Indian empress and the artistic strategies of autobiographical self-depiction across continents; from the legend of a forest goddess shared across a virtually invisible religious and political border to cross-cultural reflections on the idea of history by a modernist Hindi novelist; and from the ethnography of working children to the ethics of (sometimes non-working) adult pedagogy. While the disciplinary approaches and the chronological span may vary widely among them, what gives these independent studies a sort of coherence is a broad focus on our shared space and common concerns in South Asia.
In the editorial procedures of a new journal like this, an issue that gets piquantly highlighted is the variety and diversity of protocols of scholarship as practised over different global locations. As a rule we look to sending out the likelier submissions we receive for peer-review to the best experts in that area to be found anywhere in the world, in the hope that the critical observations and constructive suggestions that the referees offer may serve to stimulate and enable the authors to further enhance their work. This fruitful interactive process may over time prove to be as efficacious a way as any other of bridging divergences in this regard.
Meanwhile, the term of the present editor comes to an end with this issue. Let us hope that the journal will prosper and attain ever higher standards and greater visibility in the years to come.
---
YUAN ZHANG
SAKSHI SONI
SHIVANGINI TANDON
IPSHITA CHANDA
NAJNIN JAHAN and MD. SERAZUL ISLAM
ROSY SINGH
ANUBHA ANUSHREE
AZHER HAMEED QAMAR